Let's Explore!
Adventures with Grammy

 is a proposed series of nonfiction books that will take grandparents and their grandchildren, toddlers to teens, on magnificent romps across the United States. Each book will answer three important questions every grandparent asks: How do I ensure a special place in my grandchild's heart? Where can I take my grandchildren that is budget-friendly and fun for all of us? How do I ensure the good times we share will become long-lasting memories my grandchildren will cherish forever? 
Sign up today for the Adventures with Grammy newsletter. Follow my family's journey as we explore each state. Read exclusive content not posted elsewhere on social media, and learn about adventures (not in the book) that are sure to get you lots of hugs and kisses!       
 Follow my blog and sign up for my newsletter! 
Scroll down to see our line of plush animals 

personalized with YOUR grandparent name!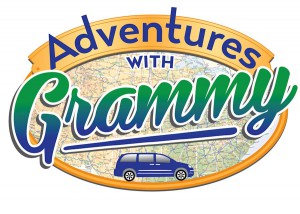 Grandparent names currently available
Plush animals  [(10-inch – brown, gray, tan ($25); 14-inch – beige, gray, tan ($27.50); 22-inch – fox, moose, raccoon, sloth ($30); 31-inch – tan, white ($35)] in stock regularly and personalized with bandannas, bow ties, t-shirts and hair bows. "Fancy" animals of any size with dresses, skirts and pants/shirts/vests are $40-$50. (The animals pictured before personalization.)